I used strong words in my blogpost's title on purpose. Of course, there is no such thing as an "elderly epidemic," and IT is not a cure-all diseases solution for our senior citizens. As a strong advocate of IT, I think that advances in healthcare and IT make it possible for our parents and grandparents to have a quality life in retirement, assisted both by loving people and IT solutions.
We live in a lovely neighborhood, surrounded by beautiful houses, many parks, green spaces. Families living here are in different stages of their life: we are the family with small children, but we also have freshly retired couples, older people living alone. The oldest of our neighbor is Agnes; she is past 90, sadly lives alone (her husband died two years ago, and her older son passed away two months ago). Recently her condition deteriorated, often we found her wandering down the street, clueless as to where is she and what is she doing there. Her caretakers are waiting for a space in a nursing home to open, to have her under constant surveillance. Until then, we, the neighbors are her voluntary "watchdogs."
For now, she is the exception on our street, but as the overall population grows older and older, this situation sadly will become the norm. Let's take a quick peek at what the data is telling us!
According to the latest UN data, globally, population aged 60 or over is growing faster than all younger age groups. As fertility declines and life expectancy rises, the proportion of the people above a certain age increases as well. This phenomenon, known as population aging, is occurring throughout the world. In 2017, there were an estimated 962 million people aged 60 or over in the world, comprising 13 percent of the global population. The population aged 60 or above is growing at a rate of about 3 percent per year.
What is worrisome, that currently, Europe has the highest percentage of the population aged 60 or over (25 percent). Rapid aging will occur in other parts of the world as well so that by 2050 all regions of the world except Africa will have nearly a quarter or more of their populations at ages 60 and above. The number of older persons in the world is projected to be 1.4 billion in 2030 and 2.1 billion in 2050 and could rise to 3.1 billion in 2100. Over the next few decades, a further increase in the population of older persons is almost inevitable, given the size of the cohorts born in recent decades.
Older adults suffer a variety of chronic diseases that can decrease the quality of their life rapidly, but they can also become a burden for their caring relatives very quickly. The  Centers for Disease Control and Prevention (CDC) estimates that arthritis affects 49.7 percent of all adults over 65, and can lead to pain and lower quality of life for some seniors.
The Alzheimer's Association reports that one in nine people age 65 and older, which is about 11 percent, have Alzheimer's disease, but because the diagnosis is challenging, it's difficult to know precisely how many people are living with this chronic condition. Still, experts acknowledge that cognitive impairment has a significant impact on senior health across the spectrum, from issues of safety and self-care to the cost burden of care, either in the home or a residential facility.
Moreover, these are only two of the chronic diseases that can affect seniors, we can also talk about Parkinson's, or about osteoporosis that can contribute to becoming less mobile and potentially disabled, as senior falls and has a fracture. Because our home is full of tripping hazards: loose rugs, slippery bathroom floors, stairs.
Healthcare IT can have an enormous impact on our senior's life. As to which healthcare IT solutions, devices, and services are already available for the elderly and which are just in the wishful thinking phase, I will let you know in my next post.
Author: László Varga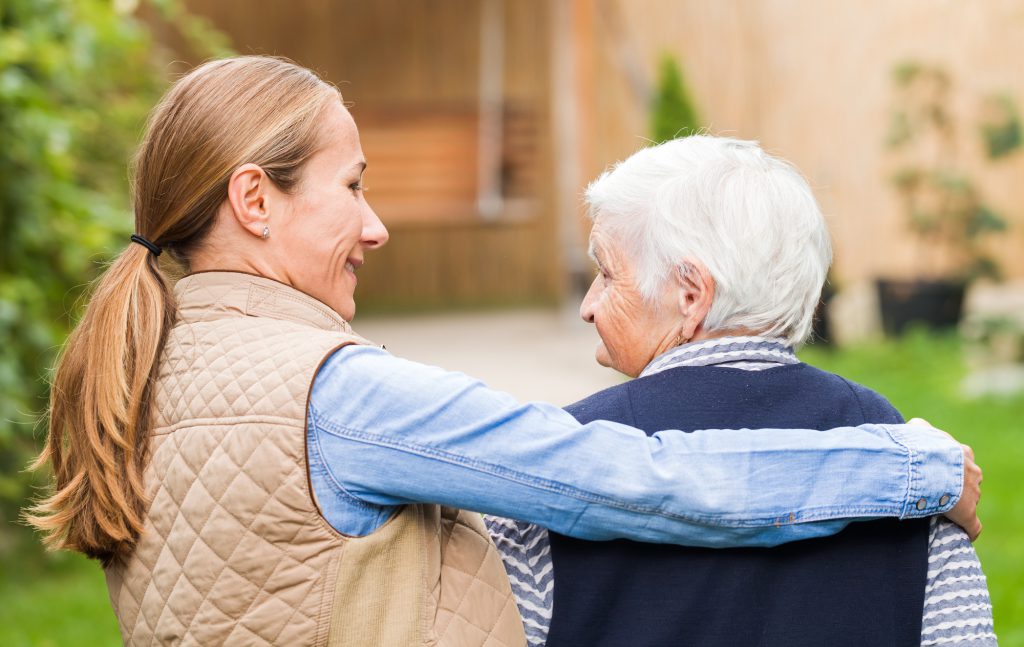 The Parkinson's and Alzheimer's disease mostly affects the elderly. In Europe, half of the people over 80 are living in their own home, so if they lose their autonomy due to dementia, they need immediate intervention from their environment.
Parkinson's and Alzheimer's, as well as other cognitive and dementia-related illnesses directly affect 44 million people worldwide. However, if we include their relatives and those who are helping them in the social and health care system, we get a much larger number. So it is a disease that has both medical and social significance.
The disease has significant costs. Dementia-related expenditure in the European Union reaches 0.5% of GDP. Though developed countries are spending more and more money on curing these diseases and slowing down the progress of them, they have not achieved a breakthrough. It is predicted that the number of patients with dementia will double by 2030 and increase by three times by 2050.
It is understandable, in addition to finding appropriate remedies, an early diagnosis of disease, and to keep the autonomy and quality of life is becoming increasingly important. In this task, solutions that integrating IT and healthcare methods based on scientific surveys have a prominent role. The ICT4Life project has been founded to design and support these solutions.
Goals of the ICT4Life project's development:
Continuously monitoring the patient so early alerting and immediate intervention can be made;
Preventing home-based accidents (such as dropping), social isolation, depression and other emotional difficulties as well as drug treatment problems;
Maintaining the patient's independence, security and social relations;
Supporting caregivers and reduce emotional stress.
The pilot in Hungary
We are proud that besides France and Spain, in March 2018, the first pilot project could be launched in Hungary, where, besides monitoring patients, a number of support services can be tested by the participants, some of which has been developed by Netis.
Five patients of a day care center in Pécs have received an electronic bracelet that collects and transduces information of its wearer's movement and behavior by sensors to evaluate the data. With this information we are able to get to know the needs of the patients so we can help and provide them solutions more effectively.
About the ICT4Life project
The ICT4Life is a three-year R&D project, sponsored by the European Horizon2020 program with 9 organizations from 6 European countries (Artica Telemedicina, Universidad Politécnica de Madrid, Asociación Parkinson Madrid, University of Maastricht, CERTH, E-Seniors, HOPE, NETIS, Pécsi Tudományegyetem), who are established the ICT4Life IT platform.
This platform is aimed to support people with Alzheimer's, Parkinson's and other dementias and their environment (including family members, doctors or social workers). Its primary goal is to strengthen the patients' autonomy and improve their life quality, while their environment is supported by IT tools in many areas.
Author: Éva Lajkó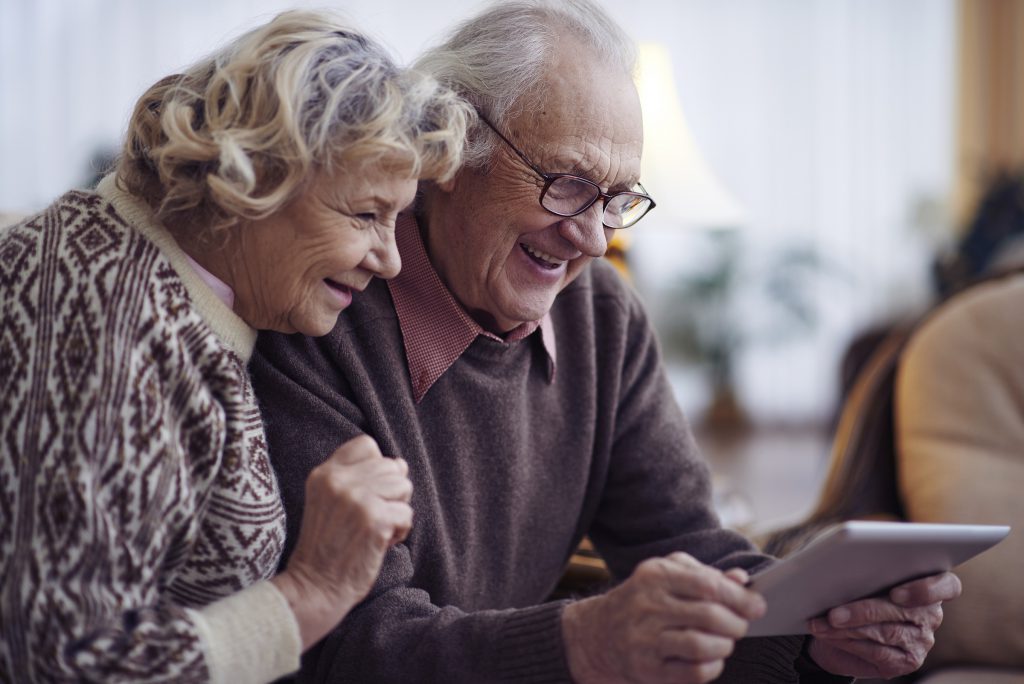 I remembered the other day an old joke, from my early childhood. The doctor comes out from the operating room cheerfully saying: the surgery went well, the patient died. I couldn't quite get it. How can this all be true in one sentence? A successful surgery surely should mean, that the person seeking treatment is well and alive. I couldn't comprehend that a technically brilliant operation does not guarantee the survival of the patient, and other factors, such as the overall health condition of the patient, her/his age, the expertise of the surgeon may determine in a positive or negative way the outcome.
If I read it well, all the above translates into data, of which nowadays we have plenty, thanks to the multitude of sensors that measure everything we can dream of. The internet of things is here to help us gather data, make well-grounded decisions. And not just in our homes, offices and airplanes or industrial buildings – in healthcare too. People wear personal devices, fitness trackers that encourage them to keep tabs on their health. They gladly share this data with their physician, because in return they will receive a personalized diagnosis.
The Internet of Healthcare Things is here to stay. And so, does the Health Information Technology. We have electronic healthcare records (EHR), not for the sake of technology, but to provide better care for our patients, to reduce the number of fatal errors. In the era of personalized gene therapy, IT tools are here to help us understand and treat our patients better.
The millennials – the generation born with a connected phone or tablet in their hands –  are knocking on our door. They live in a fast, interconnected, highly digitalized world, where everything is at their fingertips. But not just this generation, patients, in general, are in control of their healthcare, now more than ever. Logging in to their patient portal they can request more information on diagnosis, make new appointments or just simply ask for a medication refill.
Our mission, as health IT solution providers is to understand the needs of patients, doctors and supporting staff alike, to provide services that run smoothly in the background, simply making health care more efficient, the healing process more effective and painless. Health IT empowers physicians and patients to make better decisions. Health IT tools give us enough data and knowledge, medical expertise and up-to-date evidence-based clinical guidelines for one purpose only. For the surgery to go well, and the patient to survive, as well.
Author: László Varga