Software Development
Multifunctional and professionally installed IT applications can offer several advantages for your business, from higher productivity to revenue increase and cost savings.
Our structured approach to bespoke software delivery is backed by Microsoft Silver Partner status and a stamp of approval in the form of ISO 9001 and ISO 27001 certifications.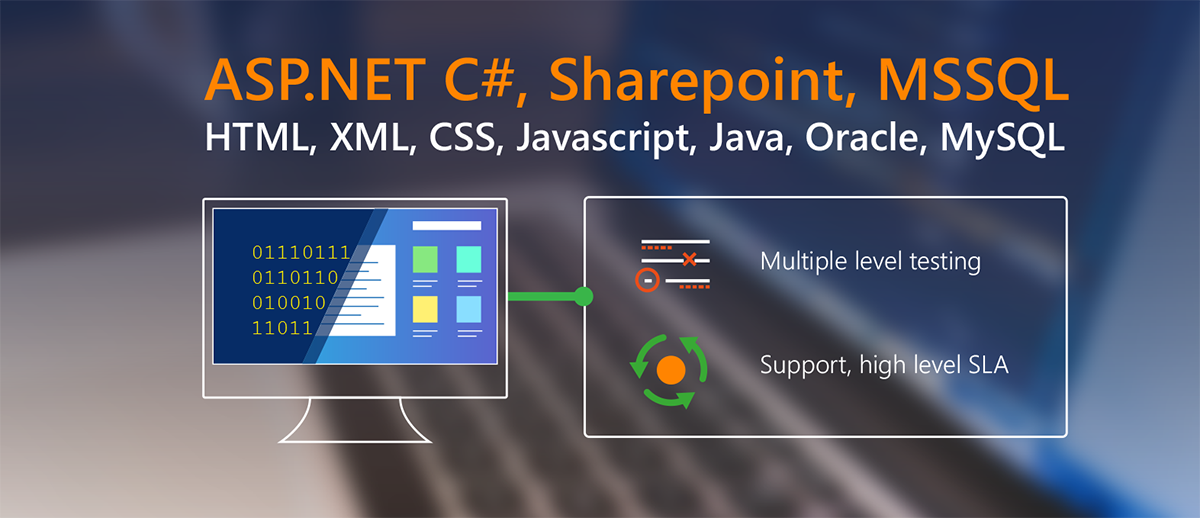 Our key strength are web-based solutions with functional and user-friendly design, groupware applications to support efficient communication and data management, and specific solutions for the healthcare sector. We provide full documentation and all necessary after-sales support with optional training or consultancy services
Project Management
A proficient and experienced management team is essential for success. Project management offered by our company guarantees results delivered on time, from the initial idea by the completion of the project.
Our experienced colleagues welcome all IT project management challenges in several sectors e.g.
Government and public sector
Municipalities and Healthcare sector
Education,
Finance or Manufacturing.
IT System integration
IT system integration is a complex process and solution which involves linking new and existing infrastructure elements and components (either on architecture or application level). The integration solution unifies the original functionality and technical features in all relevant areas and in detail.
System integration activities provided by our company:
Audit of existing systems
Consultancy
System planning
Project Management
Installation and testing of IT systems
Full configuration and fine tuning
Training of operators and end users
Preparation of documentation
IT Infrastructure Services
IT Architecture Services offered by NETIS provide a professional solution to our clients. Our services include full design, implementation and operation of your entire IT architecture.
IT security systems
Access Control network solutions (hardware firewall, Antivirus, Anti-spam, IDS, IPS)
Virtual Private Networks (VPN)
Remote Working solutions
Server infrastructure
RISC and X86 based servers
Server virtualisation
Storage systems
Data saving storage systems
Server Management